5 YouTube channels for exploring history
Studying history has never been so easy and cheap. Today, from the comfort of your home, you can turn on your computer or from your mobile phone and learn about the events that were marked before and after: World War II, Arab Spring, Cold War or the crash of 29 years among others.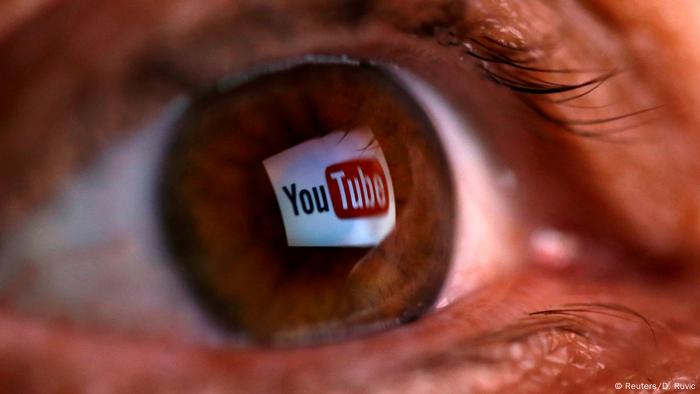 History textbooks and notes are usually very long. However, in most cases it is not necessary to memorize all the details. On the other hand, it is very important to establish a connection between the facts . Events should follow a logical order, which helps us to understand and memorize them, so the use of smart cards can be useful to visualize all the information from the first glance. Of course, it is preferable to study history yourself, but if you have problems or have a difficult history assignment at school, you can always ask the essay assistant for help . Well, let's break down a few channels by history (it's worth noting that they are Spanish-speaking, but you can always use the translation functions.
Here is a list of the most famous ones:
History stories . Professor Jose J. Priego launched Stories of History more than three years ago, and since then about 85,000 people have enjoyed the videos he publishes every Thursday. Its goal is to set aside the popular idea that this course is boring and teach something that is not often found in classrooms. Among his most viewed posts: "How did you avoid the recruitment of legions in Ancient Rome?" or "Why can't the priests of the Catholic Church get married?"
Academia Play : Academia Play - Videos are one to 15 minutes long and are created by Javier Rubio with a passion for history. Its content, which is especially edifying in nature, reveals historical facts, curiosities, current events, cinema, art or science, although its specialization is primarily the history of this channel, which already has more than 1.5 million subscribers. His most watched videos include World War II in 17 Minutes and World War I in 7 Minutes.
Historia en 10 ': Martin and Sebastian, two young history students from Argentina, gave birth to this channel. As the name suggests, their summaries are usually 10 minutes long (approximately) and present a variety of topics related to any aspect of world history. Each month, they add new content based on images, maps, graphics and voice-overs.
But that's another story: Andoni Garrido created this channel at the end of 2015 with the aim of showing young people that history can be exciting. Make a summary of ancient topics: Byzantine Empire, Ancient Egypt, Mesopotamia, Medieval France, and myths and legends, among others. He has over 500,000 subscribers and has over 1 million views of some of his videos.
El mapa de Sebas : This channel, led by Peruvian Sebastian Chaumble , was launched in February 2017 and currently has 262,000 subscribers. In his videos, he talks about the history of each country and presents interesting facts about them, as well as current events and other historical events. Among his most viewed videos are The Difference Between England, The United Kingdom and Great Britain and The Age of the Vikings.
It goes without saying that the study of history will always be one of the most requested paths for students. But, of course, it will be one of the most difficult. But in the 21st century, every science must be suitable for everyone. The times when a person said "this is not mine, I will never succeed" are over. If these excellent channels on You Tube did not fully explain the story to you, or if you find it difficult to use the knowledge from these channels in order to write a history assignment, you can always ask for help https://essayassistant.org/history-homework-help/.
Conclusion
Well, we really hope that this article has become your guide to the world of interesting history channels. Your motivation for studying history is our victory, because everyone should know the past in order to avoid mistakes in the future.<>
Additional resources: